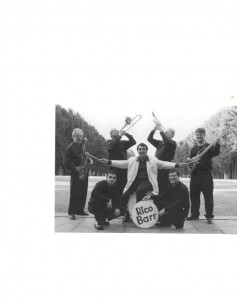 The Rico Barr Band featuring the JJR Horns
29
Oct
2022
Lowell, MA (US)
Details
Time : 7:00 to 11:00 p.m.
Venue : UMass Lowell Inn and Conference Center
State : MA

The Rico Barr Band featuring the JJR Horns will perform at Out of the Darkness – Team Forever Young on Saturday, October 29, 2022 from 7:00 to 11:00 p.m. at the the UMass Lowell Inn & Conference Center. 

Join us for a night of music, dinner, dancing as well as raffles and silent auctions to raise funds and awareness for suicide prevention.  This is sure to be a great night out for a great cause!