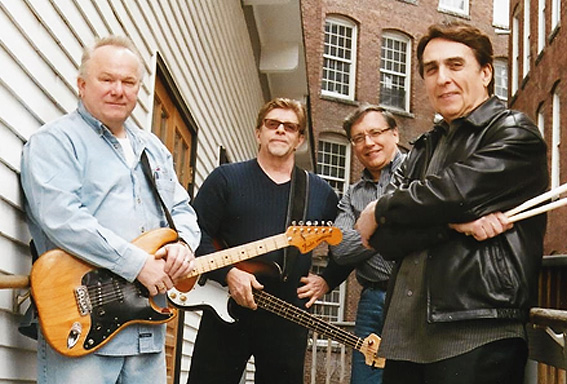 The Rico Barr Band.
The Rico Barr Band is New England's Premier Classic Rock, Soul and Blues Band! The Band presents their gritty and groovy music that's fun to listen to and fun to dance to.The Band's song list includes The History of Rock & Roll, 50s to the present, including songs from Van Morrison, The Cars, The Beatles, Bruno Mars, Train, Steely Dan ,Hall and Oates , Boz Scaggs, Eric Clapton, Z Z Top, The Stray Cats, , Loggins and Messina, The Temptations, Marvin Gaye ,Allman Brothers ,Lynrd Skynard ,Stevie Wonder, Santana and many more!
Their latest music can be heard on www.spotify.com And is available for download on CDbaby.com, iTunes, Amazon or at live performances.
For more information, please visit our contact page or call (978) 857-9457
The Rico Barr Band Repertoire
"A sampling of our music… If you don't see a song that you are interested in listed here, ask us!  We would be happy to add it!"
All songs are the property of their respective copyright owners.